Stories from our Agent's Perspective
As told by Nikole Ferrari (Buyers Agent)
WELCOME HOME BARBOSA FAMILY!! It has been such a pleasure working together to help you purchase your first home! I am so excited for the three of you!!! I first met Ashley and Sophia at one of our Reef Point VA Seminars. Joe is an active duty Marine Corps Drill Instructor and has been serving for 12 years! The three of them are excited to start a new chapter of their lives in Temeula in a beautiful home big enough for a few more babies as cute as Sophia!
Second Home At Just 27 Years Old
As Told By Laura Foss (Buyers and Sellers Agent)
I met Alex and Russ at a VA Seminar January of 2019. Alex is a Geospatial Intelligence Analyst and Russ is a US Marine, currently working full-time as a System Administrator while attending night school to finish his B.S. in Cybersecurity. They had purchased a two bedroom townhome two years prior in a new build community and were ready to find a forever home to start a family in. After looking at many homes in 4S Ranch area, we finally found the perfect home right when accepting an offer on their property. Timing could not have been any better. They got married July 13th, 2019 and opened escrow on both their current home and replacement property a week later. Congratulations to these two high school sweet hearts Alex, Russ, and their 4 legged son Zeus on their second home at just 27 years old. Way to leverage the VA loan to build equity and end up in a million dollar home with almost no money out of pocket and the seller covering all closing costs.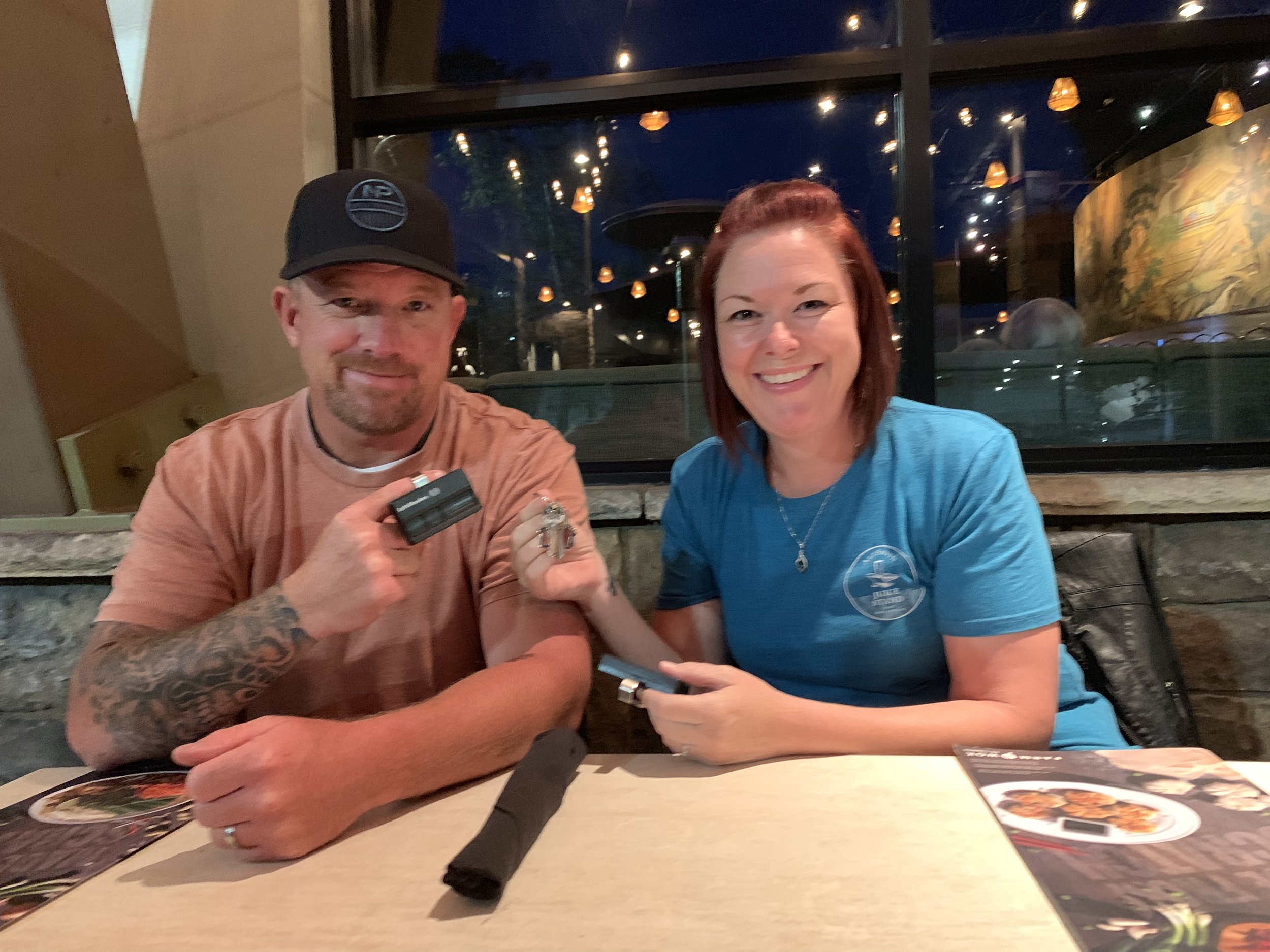 Single Mom on Limited Funds
As told by Samantha Leach (Buyers Agent)
I have known this gal, Andrea, for most of my life. I didn't think home ownership was possible for this single mom on limited funds, but a couple years ago we discussed the possibility because I couldn't stand watching her pay more and more rent every year. We looked over her monthly budget and identified a few possibilities where she could save some money. Fast forward two years later, her interest was piqued about purchasing a home that I couldn't allow her to buy in an area that was just too far for her and her fiancé to commute. I was able to get them to consider east county, but their limited price range had us consistently outbid over, and over, and over - and over, and over, and over. Finding a home became even more difficult when they realized her mother needed to move in with them - requiring an even larger home! We went back to the drawing board, talked to the lender about giving a larger closing credit, was able to get some funds gifted, AND the a seller agreed to $6k in closing costs! The history of the home we found worked in our favor for negotiation, including a brand new HVAC and an entire roof replacement - almost $20k in new items for this home that was in otherwise just about perfect condition. We didn't just secure a home for this couple and their blended family, we changed the financial future of their kids' lives! What a blessed opportunity to be a part of their journey!
As told by Tania Rivera (Buyers Agent)
A big congratulations to our clients Paul and Gabby on the purchase of their first home! After looking at different areas in the county we were able to identify the best location for them and found them the perfect home. We negotiated over $30,000 off the original asking price, making this property the lowest priced home in the neighborhood (instant equity).The seller also paid for all of the repairs we requested so they're walking into a beautiful turn key property. This was their dream and I feel very humbled and touched to have been a part of it.
Who You Work With Matters
As told by Nikole Ferrari (Buyers Agent)
WELCOME HOME MAX, LILO & CHAPO! Another life changed! So excited for my client Max on the purchase of his first home! Max is 24 years old and is currently serving in the United States Navy as Hull Technician Petty Officer 2nd Class. He has been serving for 6 years now! Max and I began his search for a home in April and after a few months were able to get an offer accepted on a beautiful remodeled home in Chula Vista. Not only were we able to negotiate that the seller pay all of our closing costs but the house also appraised $10k higher than our purchase price therefore giving Max the pleasure of walking into his new home with $10k of equity in his pocket. Who you work with matters!! Sending all my love to these new homeowners! So excited for what lies ahead!